NOT THE ONLY ONE
Not The Only One is a project designed to reach out to university students who have experienced childhood sexual abuse. As a group, CSA survivors are often invisible, not only to society, but also to each other, and suffer from stigma and isolation. At the same time, survivors tend to experience great difficulties especially in young adulthood, and often face a lack of understanding and support. Through workshops, presentations, support groups, and open forums, this project aims to create spaces for young survivors to come together, raise awareness, and offer specialist therapeutic support.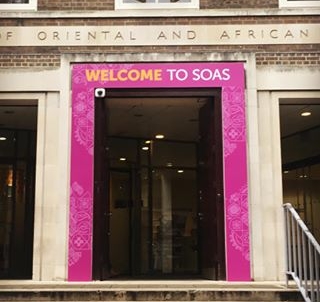 NOT THE ONLY ONE is at SOAS!
AIMS OF THE PROJECT
1. YOU ARE NOT ALONE
Let students who have experienced childhood sexual abuse know that they are not alone and that they make sense: Provide information, support, and access to the survivor activist community.
2. BUILDING OUR COMMUNITY
Empower survivors at University to become visible (among themselves or to others, in whatever way they are comfortable with), get connected and build their own groups and networks.
3. HOW CAN WE HELP?
Give young survivors opportunities to find out and communicate what kind of problems and disadvantages they are facing in their education and what kind of support structures they would need to overcome them.
FORMATS AND METHODS
1. PRESENTATIONS
Presentations are delivered by a team of survivor activists to raise awareness and share knowledge about childhood sexual abuse, its impact, and access to support. As all presenters are survivors themselves, the presentations not only provide vital information for all students, but also give them the opportunity to meet survivors as people with jobs and careers and interests, beyond the 'damaged victim' stereotype.
2. WORKSHOPS
Workshops are run by a team of survivor activists and cover themes such as Speaking-Out, Survivor Activism, telling our stories creatively, connecting to our body, supporting peers who have experienced sexual abuse, etc. Depending on the themes we offer workshops for open audiences as well as for survivors only.
3. SURVIVORS' FORUM
The Survivors' Forum is a format of creating a space for CSA survivors to come together for informal support and facilitating activism. This can be a one-off event to connect students with experiences of childhood sexual abuse and support them with forming their own group, network, or campaign, or we can facilitate a series of monthly forums.
4. SUPPORT GROUP & OPEN DROP-IN
I will offer structured therapeutic support groups for CSA survivors in two selected London-based Universities, which are complimented by regular open drop-in sessions.